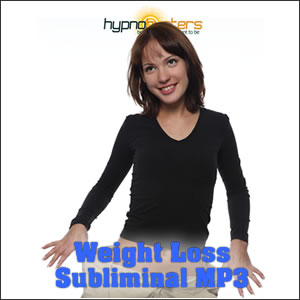 Are you the type of person who needs help losing weight? It's not surprising in today's world – here's why…
In these modern times we are bombarded with images of the perfect body, then bombarded with images of delicious food – which is nearly always bad for your waist line.
The fat will start melting off when you use my Weight Loss Subliminal MP3!
Sex sells
Advertisers know that sex sells, and will dress up snacks and fizzy drinks to make you associate them with being sexy. Can you think of any examples? Next time you watch TV, take notice of the food and drink adverts.
This association goes deep in your subconscious mind, and programs you to eat more, since we all want to be sexy. This is obviously not right. This association needs stopping right now.
Reprogram your mind
My Weight Loss Subliminal MP3 will reprogram your mind to see food for what it really is – fuel for your body.
You will learn to eat just what your body needs, and no more. This will lift you into a healthy and natural weight, leaving you looking fabulous.
Our commercial lifestyles slowly program your subconscious mind and effects your automatic habits and urges. Take back control and reprogram your mind to see food for what it really is.
Download my Weight Loss Subliminal MP3 right now to change your mind and transform your body…

Track length: 12:22
Affirmations used…
I am losing weight in a healthy and natural way
I enjoy leading a more active lifestyle
I eat the right amount of calories to lose weight
I will get to a healthy weight I am happy with
I now enjoy eating healthy foods
My weight will slowly drop to a healthy weight I am comfortable with.
I am very motivated to lose weight