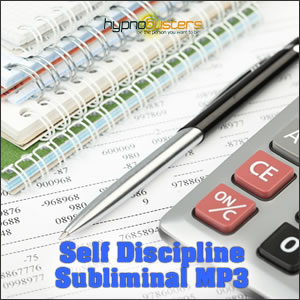 If you want to be successful in ANYTHING then you need self discipline. You need to be able to work hard regardless of how you feel.
Our subconscious minds are naturally geared to do what we please. With subliminal therapy, you can reprogram your subconscious mind to thrive on challenges and WANT to finish your work.
My Self Discipline Subliminal MP3 will give you a strong sense of self discipline and work ethic!
If you want to achieve success and happiness you need self discipline to focus on developing the skills and abilities that will take you far. Just think where you'd be right now if, instead of watching TV for hundreds of hours, you'd spent that time studying a subject you have a passion for. You'd be an expert in the field and have the qualifications to prove it.
Do you find yourself easily distracted from the task at hand?
Does your enthusiasm for new things quickly fade until they are forgotten about?
Do you quit things because you can no longer be bothered to carry on?
Have you found this lack of self discipline has held you back in life?
Do you want more self discipline in ALL areas of of life?
Lack of self discipline is often caused by a battle between different parts of your mind. One part wants to better itself, the other part wants instant gratification. If want to better yourself then you need to make a change.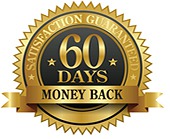 My Self Discipline Subliminal MP3 will give the part of your mind that wants long term success the power. The power to study without becoming bored, the power to stick to tasks that you don't enjoy quite as much as you once did, the power to act immediately when things need doing.
YOU will have the power!
This is a power that doesn't come with great responsibility, it allows you to become greatly responsible. You will be able to trust yourself again…
By listening to my Self Discipline Subliminal MP3 regularly you will develop the discipline to achieve anything you desire. Download right now and change your life…

Track length: 13:03
Affirmations used…
I am naturally self disciplined
I'm quick to start what needs doing
I always finish what I've started
I thrive on challenges
I raise my game when things get difficult
I enjoy hard work