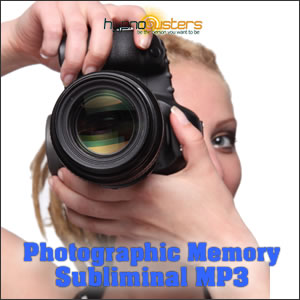 Have you ever been amazed by a friend, family member, or work colleague who can perfectly remember facts, dates, figures, stories, and information as if their brain was a super computer? You might think you could never hone your memory in that way…but you'd be WRONG!
My Photographic Memory Subliminal MP3 will let you unleash your powerful memory…
Having a great memory is like any other skill. It takes practice and the right stimulation to get better. Just as someone can go from clueless around the house to DIY expert, you can go from having a bad memory to a great memory.
All it takes is some mental re-jiggering to get the job done…
YOU can do this the easy way with my Photographic Memory Subliminal MP3. Subliminal suggestions are implanted into your mind that will boost your memory power many times over.
Just think about all the ways having a photographic memory will improve your life!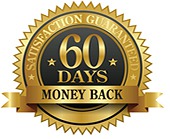 Never forget a loved ones birthday or anniversary again.
Impress your boss and work colleagues with your memory of stats, figures and business dealings.
Amaze people with your ability to tell a story without missing a detail or joke.
Take the fear out of public speaking, you won't forget a single detail!
Remember the name of everyone you ever meet.
Become super organized.
Never become frustrated with your inability to recollect something.
And that's just the tip of the iceberg, there's so many other benefits I couldn't list them all on one page!
If you want all those advantages to become a part of your life then simply buy my Photographic Memory subliminal MP3 right now. Checkout is quick and easy. Simply add the MP3 to your cart and then checkout. You will be sent an email virtually instantly after you buy containing a link to your purchase.
What are you waiting for? Start developing that super-computer mind with a razor sharp memory today with my Photographic Memory subliminal MP3!

Track length: 15:25
Recorded by Jon Rhodes
Affirmations used…
I have a great memory
Everything I experienced is stored neatly in my brain
My mind is clam and relaxed when retrieving information
My organised mind can find ANY memory
My memory is improving all the time
My brain is more powerful than all the computers in the world
I am proud of my powerful memory