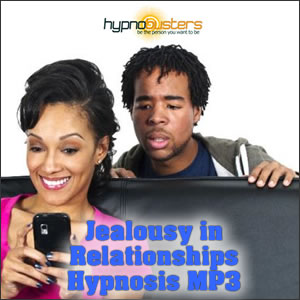 Feel safe and secure for a stronger relationship…
Even though you know it's wrong, it can be hard to stop yourself feeling jealous. Whether it's because your partner is spending too much time with friends, working long hours or anything else which stirs up  these feelings.
Jealousy is mainly caused by feelings of inadequacy, insecurity and lack of trust. Not only do these things make you feel bad about yourself but they can ruin your relationship. Remember – jealousy will only push a partner away.
With these negative thoughts and feelings swimming around your mind, it can be hard to see how you can overcome your jealousy. 
Hypnosis is great for overcoming jealousy. This session will help you feel good about yourself and calm your mind, allowing you to trust your partner. Your mind will become free of jealousy and your relationship will improve rapidly as a result.
"Your Jealousy in Relationships Hypnosis MP3 literally saved our relationship."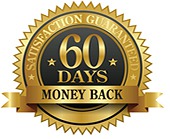 You can download my Jealousy In Relationships hypnosis MP3, and release yourself from the grip of jealousy. You and your partner will be able to relax and enjoy your time together. You BOTH can enjoy being happy and settled.
Before you download my Hypnosis for Jealousy MP3 ask yourself these questions:
Do I worry about what my partner is doing when I'm not around?
Would I like to have a higher sense of self-esteem?
Would I like to be able to have a stronger and deeper relationship?
If the answer is yes then download my Jealousy In Relationships hypnosis MP3 and give yourself and your partner the relationship you deserve…