Get bigger, fuller and firmer breasts right now!
Surveys show that women worry about their breasts more than any other body part. Whether they realise it or not, this is due to the psychology of reproduction which states that women with larger breasts make for more attractive mates because of the heightened appearance of sexual maturity and ability to feed the young. Even though humanity has socially evolved beyond this very base concept, psychologically we have not.
The image of the voluptuous woman as a "goddess" type figure is heavily pushed in all forms of media, from Salma Hayek to Lara Croft and this can understandably cause feelings of inadequacy amongst less well endowed women.
Ask Yourself…
-> Am I unhappy with the size or shape of my breasts?
-> Does this affect my self-image and confidence?
-> Would I like to have bigger, fuller and firmer breasts?
At HypnoBusters we can help you achieve this body image goal. As you will find out, hypnosis can succeed in a way other methods of breast enhancement can only dream of…and at a fraction of the cost!
How HypnoBusters Hypnosis Can Help You
There have been a number of studies into the effects hypnosis can have on breast growth, and each one has come back with very positive results as you can find here - Hypnosis Breast Growth Research.
The growth process is controlled by the unconscious mind in accordance to your DNA. This is why simply repeated "I want bigger breasts" will be of little to no use as this is a conscious command. Using powerful hypnotic techniques our hypnotherapist Jon Rhodes will tap into your unconscious and literally reprogram your brain and DNA to increase the growth hormone production and circulation to your breasts.
The results? Breasts that are not only larger but firmer and more shapely too!
Imagine Yourself…
-> With breasts that are noticeably bigger, fuller and firmer.
-> Getting increased amounts of attention from men.
-> Exuding with feminine confidence.
That new self-image doesn't have to be constrained to your imagination, it can become reality when you start using our Breast Enhancement hypnosis mp3.
You will notice the difference…and so will all those around you!
END OF THE YEAR SALE NOW ON!
DAYS -|- HOURS -|- MINUTES -|- SECONDS -|-
$10

$5
Track: 16:39
Recorded by Jon Rhodes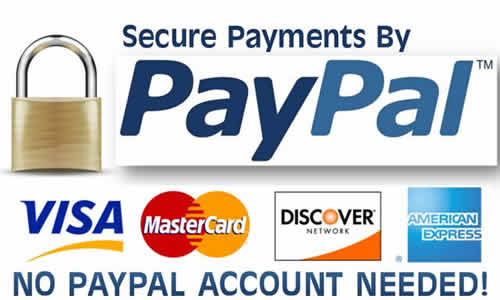 What happens after I have bought an audio?
We instantly send you an email with a download link. Simply click on this link to download your HypnoBusters audio session.
What happens if I have a problem downloading an audio?
If you have any problems downloading an audio you have bought, simply contact us. We will help you all we can, as soon as we can.
How do I listen to the audios?
Locate the file, which is usually in your 'downloads' file. Then double click it to play. Almost every PC has software to play these audios. If you haven't, you can download VLC player for free from this link – VLC Player.
How many times should I listen to each audio?
That is entirely up to you. Some people like to just listen to each session once, whereas others listen to them multiple times. A 'live' therapist would obviously only do a session once, but the advantage of HypnoBusters audios is that you pay for it once, but can listen to it many times.
Can I listen to more than one download at a time?
Yes it is perfectly fine to have several sessions that you listen to on rotation. I would however leave at least one hour in between sessions in order to give the subconscious mind time to process the information.
How does your money back guarantee work?
If you are not completely satisfied with the product, then contact us within 60 days and we will give you a full refund – no questions asked.
Can I get stuck in a hypnotic trance?
Absolutely not! A hypnotic trance is in reality just like a daydream state of mind. It is a perfectly harmless and natural state of mind. You will ALWAYS snap out of it when you are ready to do so.
Is hypnotherapy safe?
Hypnotherapy is perfectly safe as long as it is done by a trained and ethical therapist.
Where was Jon trained as a clinical hypnotherapist?
Jon trained with the London College Of Clinical Hypnotherapy. He finished his formal training in 2003. Check out our About Us page for more information on Jon.
Can I sell HypnoBusters products?
You certainly can. We have an affiliate program that pays a 50% commission for every sale you generate. Check out our HypnoBusters affiliate page for more information.