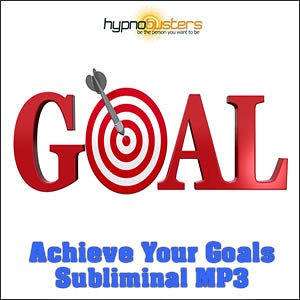 Achieve ANY goal you set your mind to…
If you want to live a happy life without any regrets then it is absolutely vital that you set goals for yourself and achieve as many as possible. Research has shown that people without an aim often suffer from depression and don't fulfil their potential. You only get one crack at life, don't you want to make yours as happy and successful as possible? If so, read on…
Do you have any goals in life? If you're reading this then you probably do but if you don't (or you aren't exactly sure what your goals are) I want you to go grab a pen and a piece of paper right now. If you could do anything, what would it be? If you could go anywhere, where would you go? Write down your answers and I, along with my Achieve Your Goals Subliminal MP3, am going to help you make your dreams come true.
"I was the guinea pig for Jon's Achieve Your Goals Subliminal MP3 and I noticed a big boost to my drive and motivation after just a few days of listening. I'm going to keep using this daily!" – Richard Mills

How do you achieve a goal? First off you need to have a strong idea what your goals are. You should have that now with the last little exercise I had you do. You also need to create a plan of action, give yourself strict deadlines, put your plan into action, and keep pushing towards your goal. You can read more about that here (7 Steps You Must Take Towards Success)
If you want the full support of ALL your mental powers then you need to get your whole mind on board with the plan. You can do that surprisingly easily with subliminal suggestions. Subliminal suggestions are affirmations that are mixed into a piece of music at a level where you can barely conscious hear them. Don't worry though because your subconscious hears all and soaks up every suggestion like it's command that must be followed. That's why naughty advertisers use subliminal messages every chance they can get. Why not use that power to your own advantage?
If you want to achieve your goals add this subliminal download to your cart today. It will be in your inbox before you know it.
Yes! I want to start achieving all my goals today!
Affirmations used:
Success is a journey.
I do something every day to work towards achieving my goal.
I am a highly motivated person.
Success will come if I keep working for it.
I won't stop until I achieve my goal.
I am in control of my own destiny.
Failure is not an option.
I am confident in my own abilities.
I am not afraid to ask for help when I need it.
Nothing feels better than achieving a goal.
I reward myself when I take a big step towards achieving a goal.
I believe in myself 100%
Working towards my goals makes me happy.