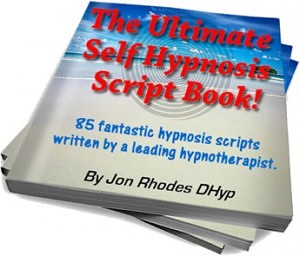 Earn more with your hypnosis practice…
As a hypnotherapist it's disappointing when someone contacts you asking for help, only for you to say that you can't treat them.
They're disappointed, and you lose a patient. To make matters worse, they'll probably ring a rival hypnotherapist and become their regular customer.
Don't lose any more customers. I can help you.
The Ultimate Self Hypnosis Script Book contains…
SIX inductions, FIFTEEN deepeners and EIGHTY-FIVE self hypnosis scripts.
BONUS!! For a limited time I'm giving away the FULL Gastric Band Hypnosis script with the Ultimate Self Hypnosis Script Book. This is a fantastic opportunity to earn more with your hypnotherapy practice.
(There's a list of contents at the bottom of this page)
When someone asks you for a particular therapy, chances are it is included here. When someone contacts you for help, you can almost always say "yes".
If you're a hypnotherapist or just want to learn hypnosis, I'm sure you are sick and tired of looking for quality hypnosis scripts on the internet. It's dull, time consuming and can lead to finding many poor quality untested scripts. It can also be extremely expensive. Many websites charge over US $10.00  for just ONE script!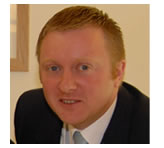 How do I know all this? Because I've been there!
My name is Jon Rhodes and I am a well known experienced clinical hypnotherapist. I trained at the London College of Clinical Hypnotherapy back in 2003. Since then I have started my own successful hypnotherapy practice as well as a number of popular hypnotherapy websites.
I used scripts as a source of inspiration and guidance for my own sessions. It's a source of convenient and inexpensive hypnosis training. However I quickly realized that finding a good source of material at a reasonable price was next to impossible.
Now I have compiled all of these fantastic hypnosis scripts together and created The Ultimate Self Hypnosis Script Book.
This isn't just a book for hypnotherapists, it is also a book for self hypnosis practitioners too. Whether you're one or both of these you'll find a great deal of knowledge in these scripts.
The Ultimate Self Hypnosis Script Book Contains…
The Ultimate Self Hypnotherapy Script Book PDF

SIX inductions!
FIFTEEN deepeners!
EIGHTY-FIVE hypnosis scripts! (scroll down for details)

PLUS BONUS MATERIAL!

When you buy The Ultimate Self Hypnosis Script Book you will also received…

Slow Down Hypnosis MP3 – Hear how I deliver one of these hypnosis scripts for yourself. You can use this as a study aid AND for your personal enjoyment! Worth $15.00!

AND

7 Success Secrets of Hypnotism PDF – A great guide for the new qualified hypnotherapist looking to start their own practice. Worth $12.95!

All this content is placed in one zip file.
That's over $25.00 worth of free bonus material!
AND FOR A LIMITED TIME…
GET MY GASTRIC BAND HYPNOTHERAPY SCRIPTS FOR FREE!
How can I guarantee that these hypnotherapy scripts are effective? Because I personally use and adapt them for sessions in my practice as well as at my popular website HypnoBusters. At HypnoBusters I have successfully treated THOUSANDS of happy customers.
Here's what a few colleagues have said about my book…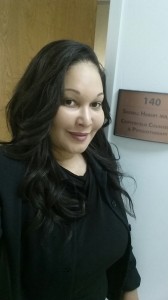 "I have been using this book everyday since purchasing it. I was looking for a collection that had a variety of scripts with well written suggestions that flowed with a natural rhythm. These scripts definitely meet that criteria. These scripts are so good that I often find myself unintentionally going into trance with my clients.
Another thing that makes these scripts so wonderful is that they are simple and effective. I would definitely recommend this book to other clinicians and hypnotists."
Sherell Hebert
Licensed Professional Counselor
National Certified Counselor
Certified Clinical Hypnotherapist
www.houstoncounselor.me
–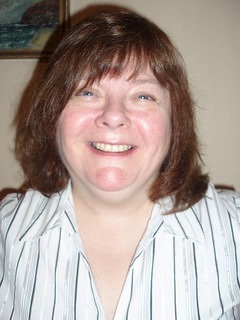 "I have read this book and feels it can well justify a place alongside the classic hypnotherapy script books. I feel is good value at the price. Jon has a refreshing new take on some of the traditional ideas, and I will certainly be using some of the scripts with my clients. It is always good to revise and update with new thoughts. The relationships and confidence scripts alone are worth a read and I have bookmarked for future use."
Sue Wyncoll
http://www.freshstarttherapy.com
–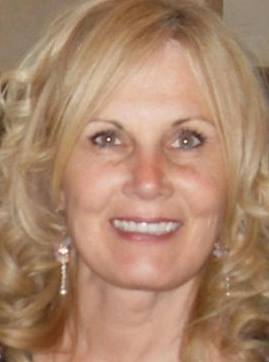 "After graduating from HMI – Hypnosis Motivational Institute in California. I was excited to set up my practice in Utah. I started writing most of my own scripts, but then I found Jon Rhodes, who literally inspired me. The way he uses his words is simple yet so completely effective.
I also purchased some of his mp3's. His relaxed style, pauses, use of words and metaphors just flowed and I very much enjoy listening to his smooth rhythmic style. I know it worked for me and I easily went into trance.
Then I purchased his book "The Ultimate Self Hypnosis Script Book". It is my go to book. I have helped clients with Confidence, Sales Success, Super Sleep, Concentration Improvement, Golf Improvement, Appreciate People, Decision Making, Exam Success, Interview Confidence, Emotional Release, Motivation, Stop Unwanted Thoughts, Successful Thinking and Exercise Motivation along with all of his Weight Issues scripts to mention just a few.
I have learned much about Jon's style. It fits mine and blends most beautifully with what I needed to help my clients. I have it on my iPad and Kindle Fire for a quick look up when a new client comes in. It has then helped me to create my own scripts. I must admit that my words just flow as I am working with clients now.
In starting my practice it gave me confidence that I had a tool when I needed it. I now have a great practice that is still growing.
Thanks Jon, for sharing your marvellous work."
Krismas Adams, Certified Hypnotherapist
Krismas Adams On Facebook
"If you're serious about hypnotherapy or self hypnosis then Jon's hypnosis PDF script book is a MUST BUY. It will pay for itself very quickly. I literally doubled my earnings over night with all the extra therapies I could offer."
Doug Slater
–
The Bottom Line
If you were to go to another leading hypnosis website with a $100.00  budget, do you know how many hypnosis scripts you could get? It ranges of course but generally you could get between 6 and 12 scripts. Sometimes they come with an induction and deepener but other times they don't.
With The Ultimate Self Hypnosis Script Book you get SIX inductions, FIFTEEN deepeners and EIGHTY-FIVE hypnotherapy scripts! Not only that but they have all been proven effective many times.
And we're not even asking $100.00  for it!
All we are asking is $30
That's under one dollar a script. You won't find value for money like that anywhere else when it comes to high quality hypnosis scripts.
If you're a hypnotherapist, imagine how quickly you will earn that money back. One client is all it will take.
DOWNLOAD ULTIMATE SELF HYPNOSIS SCRIPT BOOK PLUS YOUR FREE BONUSES (Gastric Band Hypnosis Script and more), GAIN PEACE OF MIND AND EARN MORE AT YOUR PRACTICE…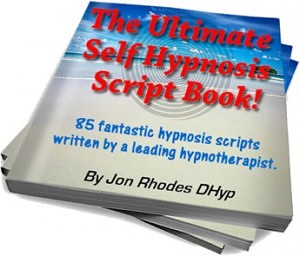 | | |
| --- | --- |
| $30 | |
Contents
Inductions – 9
— Confusion Method – 10 — Eye Fixation – 11 — Eyes Wide Open – 12 — Gradual Eye Closure – 13 — Handshake Induction – 14 — Swirling Colors – 15
Deepeners – 16
— Awareness Deepener – 17 — Candle Deepener – 18 — Cloud Deepener – 19 — Color Deepener – 20 — Dave Elman Style Deepener – 22 — Garden Deepener – 23 — Gold Deepener – 25 — Hammock Deepener – 26 — In Between Breath Deepener – 28 — Sky Deepener – 29 — Sunny Day Deepener – 30 — Star Deepener – 31 — Sunny Day Deepener – 32 — Whole Body Breathing – 33 — Yogic Breath Deepener – 34
Signs of Trance – 36
Addictions & Habits – 37
— Bruxism – 38 — Quit Smoking – 40 — Remain a Non Smoker – 42 — Stop Gambling – 44 — Stop Nail Biting – 46 — Treat Addictions – 48
Beauty & Appearance – 52
— Breast Enhancement – 53 — Healthy Skin – 55 — Hypnotic Botox – 57 — Muscle Growth – 59 — Penis Enlargement – 62 — Sensational Skin – 64 — Wart Removal – 67
Confidence Issues – 69
— Be More Brave – 70 — Breaking Mental Barriers – 72 — Confidence I – 74 — Confidence II – 76 — Decision Making – 78 — Driving Test – 80 — Ego Boost – 82 — Exam Success – 84 — Fear of Failure – 86 — Fear of What Other People Think – 88 — Feeling Guilty – 90 — Interview Confidence – 92 — Learn How To Say No – 94 — Loneliness – 96 — Optimism – 98 — Phobia Treatment (Generic) – 100 — Public Speaking – 103 — Stammering Relief – 105
Health & Wellbeing – 108
— Balanced Blood Pressure – 109 — Emotional Release – 111 — Erectile Dysfunction – 113 — Hangover Relief – 115 — Happiness – 117 — Hay Fever – 119 — Healing – 121 — IBS – 124 — Improved Immune System – 126 — Motion Sickness – 128 Motivation & Success – 131 — Money Worries – 132 — Motivation – 134 — Procrastination – 136 — Sales Success – 138 — Sell Your Home – 141 — Stop Unwanted Thoughts – 143 — Successful Thinking – 145 — Take Action – 147
Relationships – 149
— Anger Management – 150 — Appreciate People – 152 — Attracting Love – 154 — Be More Friendly – 156 — Confidence With Women – 158 — Flirting Confidence – 160 — Get Over "That" Relationship – 162 — Jealousy – 164 — Jealousy In Relationships – 166 — Reignite The Passion – 168 — Stress From Others – 170
Relaxation & Sleep – 172
— Leaving Troubles Behind – 173 — No More Nightmares – 175 — Sleepwalking – 177 — Slow Down – 179 — Snoring – 181 — Super Relaxation – 183 — Super Sleep – 185 — Swim With Dolphins – 187
Self Improvement – 190
— Better Guitar Playing – 191 — Concentration Improvement – 195 — Enhanced Creativity- 197 — Improved Hearing – 199 — Memory Enhancement – 202 — Wake Up Earlier – 204 — Writers' Block – 206 Sports – 208 — Exercise Motivation – 209 — Golf Improvement – 211 — Perfect Potting – 214 — Powerful Punch – 217 — Sporting Success – 220 — Sprinting – 222 Weight Issues – 224 — Appetite Booster – 225 — Eat More Slowly – 228 — Emotional Eating – 230 — Sensible Eating – 232 — Weight Loss Maintenance – 234
Useful Sites – 236
About The Author – 237