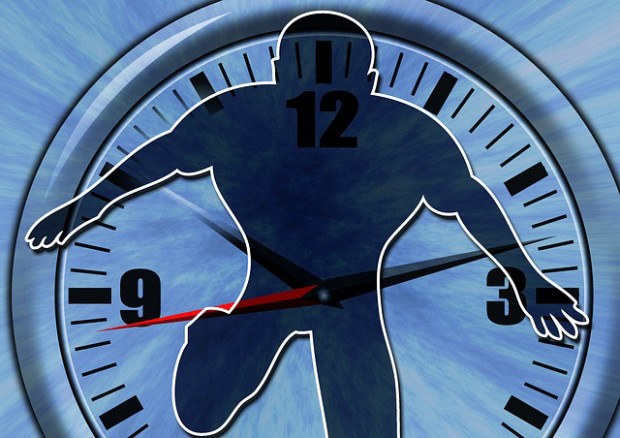 Timeboxing can help you get a lot done in a short space of time. The benefits are obvious. Your life is more organised, you become more successful, and have less weighing on your mind. Here's how it works…
Timeboxing involves giving yourself a time deadline to complete a task. You then do it the best you can within the time you have given yourself. Then you stop, whether you have completed the task or not.
To clarify this, here's a couple of examples of how timeboxing can be used in day to day life…
Examples Of Timeboxing
My daughter is not the most tidiest of people, so her room is often a tip. When faced with the task of tidying up, it seems daunting, and she doesn't want to tackle it. I have solved this by saying to her I will time her and she has only 10 minutes to make it as good as she can. It's like a challenge – a sort of a game. I say you don't need to finish, just make it as good as you can in 10 minutes, then you can go out with your friends.
This makes her happier because she knows she won't be spending hours laboriously tidying and missing out. It's only 10 minutes. Plus it makes it more fun as there is a game element to it. She will also get praise for how much she has accomplished in such a short space of time. Every time we have done this she has finished tidying her room and it is a hell of a lot better. The room is transformed in just 10 minutes. It's amazing what you can accomplish with this technique.
Recently my wife got up late (around 11am) and needed to do her college homework, then go into town to buy a present. She also had college early that evening, so didn't have a great deal of time to play with. I suggested to her that she does an hour homework right now, then we will go into town together and pick a present, then go out to lunch. Although her homework was only half complete, we were eating lunch by 1pm with a present on the floor next to us. By 2.30pm we were home and she had more time to finish her homework. What could have been a stressful day was turned into a nice day with some leisure time, plus she achieved her objectives. Without this technique she could have had an unpleasant day worrying, and getting little done.
Other Applications
If you have loads of boring filing to do. Give yourself 20 minutes to do as much as you can. You will surprise yourself at how much you can do in such a short space of time. And it won't feel as bad doing it. If you haven't completed the task, that's fine. You can always have another timeboxing session at a later date.
Timeboxing is best used for those long monotonous jobs that don't need a high level of quality to consider. These are also the jobs that most of us find the most boring, and the ones we leave until "later".
Why Timeboxing Works
Timeboxing works because it helps you get started with something, instead of worrying about how you are going to do it. It also helps bypass the pressures of perfectionism, which can hamper us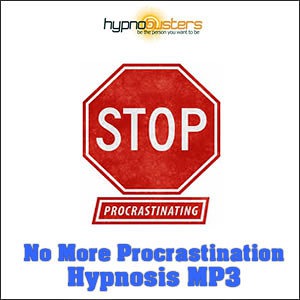 from starting, continuing, and finishing something. Jobs that at first appear intimidating can seem far simpler with timeboxing. The problem with most tasks is not completing them, or not starting them in the first place. Timeboxing can significantly help you get things done.
Please let me know how you go along with timeboxing.
If you know someone who would benefit from learning about timeboxing, please share this article with them.
Need help getting started? Try my No More Procrastination Hypnosis MP3 today.