Want a chance to win any MP3 from our complete selection at HypnoBusters?
Well you can when you enter our exciting new competition…
It's quick and easy to take part. All you need to do is like our Facebook page (if you haven't already) here: https://www.facebook.com/hypnobustersdotcom
Then you will see a post at the top of the page with this image: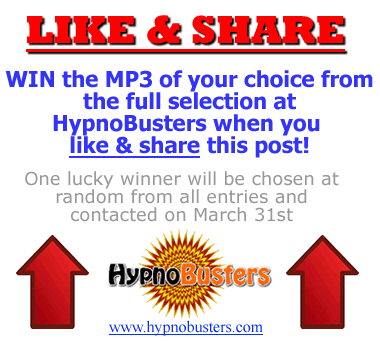 Like & share that post and you will be entered into the competition, simple as that! One lucky winner will be drawn at random on March 31st.
Even our elite packs are eligible for selection in this competition so you could choose from:
Gastric Band Hypnotherapy
Quit Smoking Hypnotherapy
Or from single sessions like:
Hypnotic Botox
Better Guitar Playing
Writer's Block
Stop Nail Biting
Or you could even choose from our binaural, meditation, or subliminal if you want!
Best of luck!
HypnoBusters.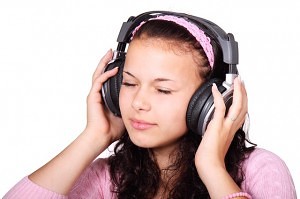 Just letting you know that for a limited time I'm giving away a free binaural beat with any purchase of a HypnoBusters audio. (There's a countdown timer under the checkout button showing how long is left).
This will help enhance your hypnotherapy or meditation session, unleashing even more therapeutic power.
Here's a bit of info about binaural beats…
How binaural beats work
Binaural beats play two different tones at the same time – one in each ear. If you wear headphones, an amazing thing happens. Your brain begins to perceive a pulsing wave. 
Your brain is actively creating this wave. It follows this wave and changes the wavelength it's operating at. So if your binaural beat is 7.5Hz, then your brain quickly follows suit. This is a great wavelength for creative thought.
Binaural beats can help you get into the best frame of mind, no matter what task you are performing. This means you can be at your optimum, all the time.
You can find out more about binaural beats here – http://www.hypnobusters.com/articles/can-binaural-beats-help-self-improvement/
-
If you'd like to connect, that would be great. I am available at the following places…
http://www.facebook.com/HypnoBusters
https://twitter.com/hypnobusters
https://plus.google.com/117314856240855740110/posts
Connect and say Hi! I love hearing from people interested in hypnotherapy and personal development.
Kind regards,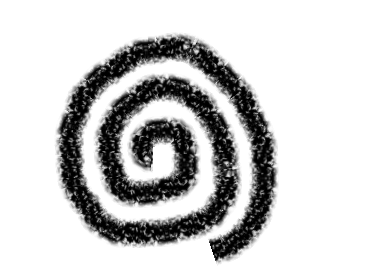 Want a free subliminal audio session? I'll reveal where you can get this free session in a moment.
Due to popular demand I have created new subliminal audio sessions.
I've had a great response with some inspiring messages of how people have grown and improved their lives after listening to my subliminals.
I've bowed down to pressure and made some more. These are our current titles…
Attract Money
Attract Women
Weight Loss
Be Happy
Be More Extroverted
Become A Positive Thinker
Build Your Self Esteem
They can be found at the following link - http://www.hypnobusters.com/downloads/subliminal-mp3s/subliminal-mp3s-by-hypnobusters (The FREE session is also at the same page)
Here's a run down of how subliminals work…
How subliminals work
Subliminals work in a similar way to hypnotherapy. They both bypass the conscious mind to pass suggestions to the subconscious mind. Subliminals have a different way of doing this…
Instead of using trance, subliminals use hidden messages within music. Your conscious mind cannot hear these suggestions, but your subconscious mind can.
It's like when you're in a room with several conversations going on at once. In one of the conversations, someone mentions your name. This causes you to consciously focus on their conversation to see what they are saying about you.
Your powerful subconscious was listening to ALL the conversations at the same time. Your conscious mind is not capable of this. Your subconscious mind can pick out sounds within sounds that your conscious mind can't.
With my subliminal sessions, only your subconscious mind can hear my suggestions. This allows them to go deep into your subconscious mind without conscious interference.
Try a free session here right now - http://www.hypnobusters.com/downloads/subliminal-mp3s/subliminal-mp3s-by-hypnobusters/
Suggestions
If you have any suggestions for new subliminal sessions, please let me know at JonRhodes@HypnoBusters.Com I can't make every suggestion, but I'll make popular suggestions as soon as I can.
It's a new year which means a new chance to create a new you. What would you like to change about yourself?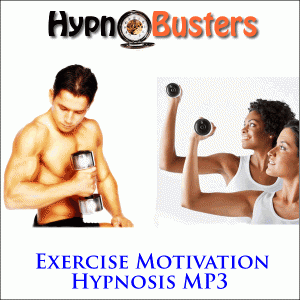 At the top of most peoples' lists is to get fitter. Most people begin with good intentions but soon give up. Why?
Because they lack the long-term motivation they need to succeed in their goals.  Their heart and mind isn't really in it…
If you want to become more fit then you need to keep your motivation levels high and exercise regularly. Anyone can do this with our Exercise Motivation Hypnosis MP3 and now, for a limited time only, it is available for half price when you use the discount code GETFIT.
The half price sale at HypnoBusters is now on; it ends on December 31st so time is ticking.
Stock up now on a variety of self-improvement MP3s that will help you feel great through Christmas and follow through with those tough New Year's Resolutions while the sale is on!
We have MP3s that will help you:
The best thing about our MP3s is that they're quick and easy. After you make your purchase you will instantly be sent a link to download whatever you have bought; so within minutes you can be making big improvements! And when you buy now you will also receive a pack of four pre-selected guided relaxation MP3s for free!

What happens after I have bought an audio?
We instantly send you an email with a download link. Simply click on this link to download your HypnoBusters audio session.
What happens if I have a problem downloading an audio?
If you have any problems downloading an audio you have bought, simply contact us. We will help you all we can, as soon as we can.
How do I listen to the audios?
Locate the file, which is usually in your 'downloads' file. Then double click it to play. Almost every PC has software to play these audios. If you haven't, you can download VLC player for free from this link – VLC Player.
How many times should I listen to each audio?
That is entirely up to you. Some people like to just listen to each session once, whereas others listen to them multiple times. A 'live' therapist would obviously only do a session once, but the advantage of HypnoBusters audios is that you pay for it once, but can listen to it many times.
Can I listen to more than one download at a time?
Yes it is perfectly fine to have several sessions that you listen to on rotation. I would however leave at least one hour in between sessions in order to give the subconscious mind time to process the information.
How does your money back guarantee work?
If you are not completely satisfied with the product, then contact us within 60 days and we will give you a full refund – no questions asked.
Can I get stuck in a hypnotic trance?
Absolutely not! A hypnotic trance is in reality just like a daydream state of mind. It is a perfectly harmless and natural state of mind. You will ALWAYS snap out of it when you are ready to do so.
Is hypnotherapy safe?
Hypnotherapy is perfectly safe as long as it is done by a trained and ethical therapist.
Where was Jon trained as a clinical hypnotherapist?
Jon trained with the London College Of Clinical Hypnotherapy. He finished his formal training in 2003. Check out our About Us page for more information on Jon.
Can I sell HypnoBusters products?
You certainly can. We have an affiliate program that pays a 50% commission for every sale you generate. Check out our HypnoBusters affiliate page for more information.