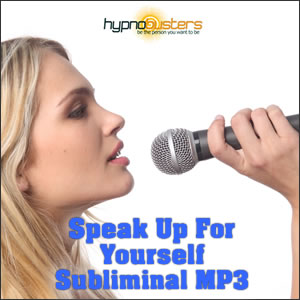 Get the respect you deserve…
Want to be able to speak up for yourself? I'm wondering if this happens to you…
People say or do things you don't like. Instead of telling them, you say nothing…
You let this fester in your mind, going over the situation and regretting your silence. This makes you angry and stressed as you go over it again and again – working yourself up. You wonder why you didn't say anything.
The anger and stress that builds up inside you is not good for your health or happiness.
Many people struggle to speak up for themselves. This is usually down to shock at the situation, and an unwillingness to get into a confrontation.
You MUST speak up for yourself. If not then certain people in your life will take liberties. They sometimes need a gentle reminder to respect you.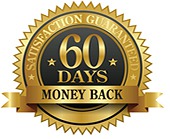 My Speak Up For Yourself Subliminal MP3 reprograms your subconscious mind to drive you speak up for yourself when you need to.
This ensures that you'll NEVER be treated like a door mat.
You will impress with your confident and assertive ways, and be more willing to say what's on your mind. It also helps you think of the right things to say in pressure situations.
Don't shy away from being heard. Download my Speak Up For Yourself Subliminal MP3 now, remove stress from your life, and get the respect you deserve…

Recorded by Jon Rhodes
Affirmations used…
I am confident and assertive
I say what's on my mind
I always think of the right things to say
I always speak up for myself
I am honest and direct
People respect my opinion
I always express my thoughts
I have a right to express my opinions
I have strong definite values