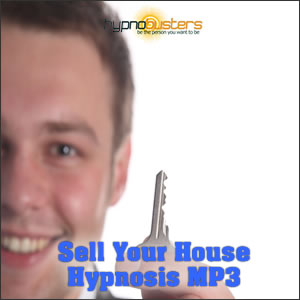 Sell your house quickly and painlessly…
Selling your house is one of the most stressful things you can do. There's so much to organize, plan and do that it can leave your head spinning. And when the sums of money involved are as high as they are then you really can't afford to put a foot wrong. It's perfectly natural to feel scared and anxious when selling your house. The entire process can be made so much easier though with a helping hand. You can maximize the deal and minimize the mixed emotions you are bound to be feeling with our Sell Your House hypnosis MP3.
Master both sales technique and emotional detachment.
The key to you selling your house quickly and painlessly is to master your sales technique and the ability to emotionally detach yourself from the process. Hypnosis can help you do both these things.
Selling a house is a unique skill because you typically have to work through a realtor. You need to be concise firm with your realtor so that your message gets across to them 100%. The tone you tell them "The minimum offer I'll accept is $250,000." can make a big difference, if you sound sure of this fact then the realtor will convince potential buyers that they need to bid $250,000 at least. Whereas if you sound weak then the realtor may try and knock down the price on behalf of the buyer. This alone could cost you $10,000 or more!
Hypnosis helps here by giving you the mental strength and confidence when talking to the realtor. You will feel calm, relaxed and completely in control of the situation with our Sell Your House Hypnosis MP3 produced by clinical hypnotherapist Jon Rhodes.
There is also obviously a great deal of emotional attachment when it comes to selling your house. It's been your home and seen you through good times and bad. However holding these emotions too deeply with do you no favors during the selling process, they will only slow the situation down.

Again this is another area in which hypnosis can help you. Your emotional response is governed by your unconscious mind, and this is exactly where hypnosis connects with you. Hypnosis is a natural state in which the conscious mind is quietened to allow you to speak with your unconscious. That means that with our Sell Your House mp3 you can reduce the emotional attachment you have with your house and move through the process all the more easily.
Imagine yourself…
Creating interest in potential buyers for your house.
Sealing the deal to sell your house.
Moving into your dream home.
You could sell your house and be moving into your dream home quicker than you ever envisioned. All it takes is for you to hone those vital skills, sales technique and emotion detachment and your dreams can become a reality.
Track length: 12:33