Attract ALL you desire…
Do you sometimes feel things are lacking in your life? It might be love or money – or both. Did you know that there is an abundance of everything out there?
Think about this for a moment…
The universe is huge, containing millions of planet, stars and energy. The Sun beams free energy around the clock. This is enjoyed and processed by plants and animals, and finds it's way to you.
There are billions of people who want to give and receive love.
You have everything you need. All you need to do is tune in to receive this abundance.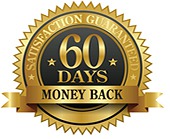 To attract abundance, you must appreciate everything you have. If you don't then you can never experience abundance – you'll never be happy with what you've got.
Once you learn to "let go", wealth, love and other opportunities flow through you. You have peace of mind and everything you desire.
My Law Of Attraction Subliminal MP3 will help you tune into this universal flow. It will help you become more attuned to the universe, helping you give and receive an abundance of everything you desire.
Become an influential part of the universe and download my Law Of Attraction Subliminal MP3 right now, and be part of the abundance that the universe offers…

Track length: 12:39
Recorded by Jon Rhodes
Affirmations used…
I know I will have a great life if I believe
I attract success into my life
Everything I want is being attracted into my life
I'm like a magnet for opportunities, and take advantage of them
I attract abundance into my life
Anything positive I think about I attract into my life