Eat healthily and feel the pounds drop off!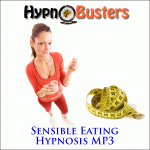 It seems like every week that a new fad diet becomes publicized as the new way to lose weight fast. What's often ignored in the promotion is that the diet is hard to stick to, actually harmful to your health and even if you do manage to follow the diet successfully the weight piles straight back on as soon as you've finished it.
There's no real secret to losing weight, only common sense. If your calorie input is less than your output then you will lose weight. However that can be easier said that done with the wide array of fatty, calorie ridden foodstuffs that are constantly advertised to us.
That is why our Sensible Eating hypnosis download helps you form a healthy diet that will help you lose weight. The hypnotic suggestions will aid you in beating cravings, portion control and eating healthy foods.
You can own our Sensible Eating hypnosis MP3, recorded by Jon Rhodes DHyp, and find your eating habits improving beyond belief. Soon you will find yourself not only eating sensibly but actually enjoying it too!
You will find it much easier to lose weight and your health will improve as a result.


Before you buy our Sensible Eating hypnosis download ask yourself these questions:
-> Have I struggled in the past maintaining a healthy diet?
-> Do I recognise the correlation between a sensible diet and good weight loss?
-> Could I use a boost to help me eat right and lose weight?
If the answer is yes then purchase our Sensible Eating hypnosis audio start the lifelong diet that will help you lose weight without any of the pain.



$15

$12

(Save $3!!!)
Track length: 15:22

Recorded by Jon Rhodes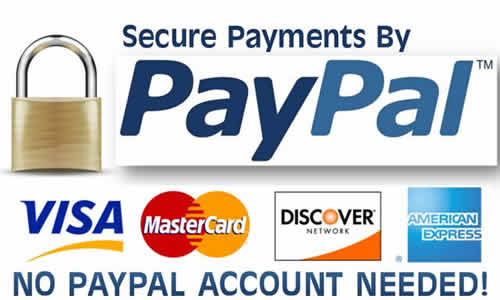 What happens after I have bought an audio?
We instantly send you an email with a download link. Simply click on this link to download your HypnoBusters audio session.
What happens if I have a problem downloading an audio?
If you have any problems downloading an audio you have bought, simply contact us. We will help you all we can, as soon as we can.
How do I listen to the audios?
Locate the file, which is usually in your 'downloads' file. Then double click it to play. Almost every PC has software to play these audios. If you haven't, you can download VLC player for free from this link – VLC Player.
How many times should I listen to each audio?
That is entirely up to you. Some people like to just listen to each session once, whereas others listen to them multiple times. A 'live' therapist would obviously only do a session once, but the advantage of HypnoBusters audios is that you pay for it once, but can listen to it many times.
Can I listen to more than one download at a time?
Yes it is perfectly fine to have several sessions that you listen to on rotation. I would however leave at least one hour in between sessions in order to give the subconscious mind time to process the information.
How does your money back guarantee work?
If you are not completely satisfied with the product, then contact us within 60 days and we will give you a full refund – no questions asked.
Can I get stuck in a hypnotic trance?
Absolutely not! A hypnotic trance is in reality just like a daydream state of mind. It is a perfectly harmless and natural state of mind. You will ALWAYS snap out of it when you are ready to do so.
Is hypnotherapy safe?
Hypnotherapy is perfectly safe as long as it is done by a trained and ethical therapist.
Where was Jon trained as a clinical hypnotherapist?
Jon trained with the London College Of Clinical Hypnotherapy. He finished his formal training in 2003. Check out our About Us page for more information on Jon.
Can I sell HypnoBusters products?
You certainly can. We have an affiliate program that pays a 50% commission for every sale you generate. Check out our HypnoBusters affiliate page for more information.