Tune up your ability and play better guitar!
The guitar is the most popular instrument around, and for good reason. It can be used to play a gentle, melodic love song or completely tear up the house with a hard rock song. The versatility of the guitar and the sounds it is able to produce make it the instrument that most people turn to when they choose their first musical instrument.
It takes a lot of hard work, commitment and practice to get good at playing the guitar. The major barrier you need to break to master the guitar is allowing the unconscious mind to take over. Whether you're a beginner or an expert you will notice that when you're learning a song it will sound choppy to begin with because you are consciously working your way through the song.But with practice the notes or chords work their way into the unconscious mind and soon you can play through the song fluidly with almost no conscious thought at all.
You Can Make That Conscious/Unconscious Transition Much Faster!
And how do you do it? With hypnosis of course! The great thing about hypnotherapy is that it works directly on the unconscious part of the mind which is perfect when it comes to learning a musical instrument such as the guitar. When you use our Better Guitar Playing hypnosis download it will significantly increase the speed of your evolution as a guitar player.
Our master hypnotherapist Jon Rhodes is a guitar player himself, playing both rhythm and bass guitar for two very successful local bands so he knows exactly what it takes to improve as a guitar player and how to pass that knowledge across to you.
Picture Yourself…
-> Moving up and down the fret board at great speed.
-> Learning and playing new songs fluidly.
-> Impressing people with your new found guitar playing prowess.
Whether you're a beginner or an expert this Better Guitar Playing hypnosis download will have a deeply positive impact on your skill level. So buy now for the reduced price of $10 and become the guitar maestro you want to be!
END OF THE YEAR SALE NOW ON!
DAYS -|- HOURS -|- MINUTES -|- SECONDS -|-
$10

$5
Track length: 21:04
Recorded by Jon Rhodes
One Response to Better Guitar Playing Hypnosis MP3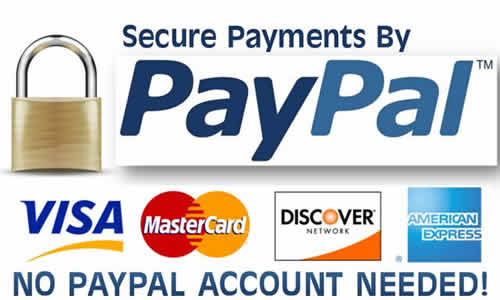 What happens after I have bought an audio?
We instantly send you an email with a download link. Simply click on this link to download your HypnoBusters audio session.
What happens if I have a problem downloading an audio?
If you have any problems downloading an audio you have bought, simply contact us. We will help you all we can, as soon as we can.
How do I listen to the audios?
Locate the file, which is usually in your 'downloads' file. Then double click it to play. Almost every PC has software to play these audios. If you haven't, you can download VLC player for free from this link – VLC Player.
How many times should I listen to each audio?
That is entirely up to you. Some people like to just listen to each session once, whereas others listen to them multiple times. A 'live' therapist would obviously only do a session once, but the advantage of HypnoBusters audios is that you pay for it once, but can listen to it many times.
Can I listen to more than one download at a time?
Yes it is perfectly fine to have several sessions that you listen to on rotation. I would however leave at least one hour in between sessions in order to give the subconscious mind time to process the information.
How does your money back guarantee work?
If you are not completely satisfied with the product, then contact us within 60 days and we will give you a full refund – no questions asked.
Can I get stuck in a hypnotic trance?
Absolutely not! A hypnotic trance is in reality just like a daydream state of mind. It is a perfectly harmless and natural state of mind. You will ALWAYS snap out of it when you are ready to do so.
Is hypnotherapy safe?
Hypnotherapy is perfectly safe as long as it is done by a trained and ethical therapist.
Where was Jon trained as a clinical hypnotherapist?
Jon trained with the London College Of Clinical Hypnotherapy. He finished his formal training in 2003. Check out our About Us page for more information on Jon.
Can I sell HypnoBusters products?
You certainly can. We have an affiliate program that pays a 50% commission for every sale you generate. Check out our HypnoBusters affiliate page for more information.