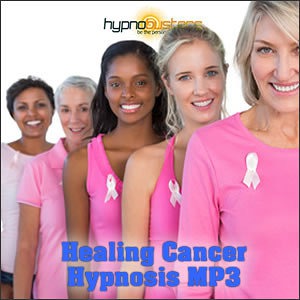 Use The Power of Your Mind To Heal Cancer
Cancer is a disease of the cell that is estimated to affect one in every three people over the course of their lives. With this disease comes a number of struggles – physical, mental and emotional. If you're going through cancer right now, you don't need me to tell you this.
This hypnosis for cancer MP3 does not pretend to be able to cure cancer. It aims to provide comfort and give you a better chance possible of fighting it. You MUST NOT replace your traditional therapy with hypnotherapy.
I originally created this session for my Mum who sadly passed away aged 56 in 2011. It helped give her comfort and relax her during her most trying times.
In recent years it has been discovered through scientific research that hypnosis provides an excellent level of help and support for cancer patients.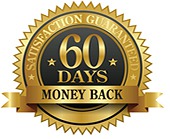 The British Broadcasting Corporation (BBC) has reported a number of times on the profoundly positive effects that hypnosis and having the right mindset can have for cancer patients, as you can see at the following links below.
http://news.bbc.co.uk/1/hi/health/6969298.stm – Hypnosis Eases Cancer Op Pain
http://news.bbc.co.uk/1/hi/health/8326171.stm – The Healing Power of Positive Language
As well as this the Harvard Medical School have also shown that hypnosis helps people to heal faster. With this weight of evidence it is easy to see why many hospitals and hospices have started hiring hypnotherapist and why many cancer patients are turning to hypnosis for help .
"Your healing cancer hypnosis MP3 really helped to relax me before my chemo treatments."
This session will help you in your fight in a number of ways. First of all it will help you come to accept that you have cancer and give you the positive attitude to put up the best fight you can. You will also find that physical pain will be reduced helping your body to relax and work more efficiently.
Download my Healing Cancer Hypnosis MP3 now and harness the amazing healing powers of your mind…