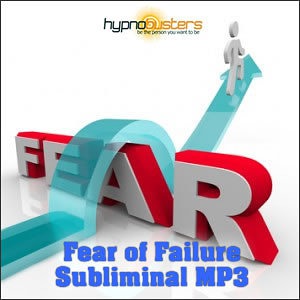 Don't let fear of failure hold you back…
Many people have ideas and ambitions, but are too frightened to pursue them. This is because they are scared of failing.
You may have a voice in the back of your head saying "this will go wrong", "what will make family say when I mess this up?" and, "I can't do this"…
If you think about it, this doesn't make sense. Yes you might not achieve your goal, but you have ZERO chance if you give up on it. By acting, you give yourself a chance.

This illogical thinking is down to your subconscious programming. It is common for us to think negatively because of your experiences of the past. When things "go wrong" in the past, you can let these thoughts haunt you in the future.
This session will reprogram your mind to think more positively. It will dispel your unnecessary fears and allow you to follow your dreams. You will see clearly that it is in your best interests to follow your dreams.
Begin a rebirth in your attitude to life today with my Fear of Failure Subliminal MP3. Listen to it once a day and soon your fear of failure will be a thing of the past.
Download right now and stop fear of failure from holding you back…
Recorded by Jon Rhodes
Affirmations used…
I use failure to learn and grow
I understand you must fail in order to succeed
The only failure is not trying
Trying my best is all that counts
Every time I fail I get stronger
Failure drives me to success