Are there any forums or communities on the internet that are good for talking about hypnotherapy?
There are a few communities dedicated solely to hypnotherapy. HypnoThoughts is the biggest of the bunch, with around 5000 member at the time of writing. There is also Tranced Out, and HypnoSpace.
If you go on Facebook then there are many groups you can join which are devoted to hypnosis and from there you can find friends who share an interest in hypnosis. To get you started you can join the HypnoBusters fan page at http://www.facebook.com/pages/HypnoBusters-Hypnosis
How long before I can expect hypnotic suggestions to take root in my unconscious mind?
A hypnotic suggestion can be absorbed and acted upon immediately, but it is strengthened with regular repetition. This is one of the main advantages of recorded sessions – you can listen to them over and over again whereas a 'live' session would only be listened to once, unless you keep rehiring them.
Does hypnosis always work for everybody?
Hypnosis does not always work for everybody all the time. Almost everyone goes into trance and enjoys a good positive experience. However the therapy is not 100% effective to everyone all the time. The biggest reason for this is when a patient unconsciously resists the suggestions.
You may have heard me talk before about how a hypnotherapist cannot make you do things. It is very easy to reject a suggestion if you really want to. If for example I suggest to you to quit smoking whilst you are in trance, you may decide to reject this. Why would someone who paid good money for a therapeutic session do that? It is usually those people who were not really ready for the change that reject the suggestions. They may be frightened, not ready, or simply don't want to make the change. Commonly a person who has been coerced into therapy by well meaning but pushy friends or family reject the suggestions. That is why you must decide for yourself that you really want the change before commencing hypnotherapy.
I'm interested in learning stage hypnosis. Do you perform shows? If you do where/how did you learn?
I do not perform any stage hypnosis shows, so I can't tell you where I learnt this, plus you haven't told me where you are from! I am not aware of any stage hypnosis schools. I think most learn by getting to know and being mentored by other stage hypnotists, watching them many times, and by attending seminars and short courses that are occasionally offered by stage hypnotists. There are also many books available on the subject of stage hypnosis.
I do know some experienced stage hypnotists who do offer online courses, which you may want to have a look at. Whilst it's probably not as good as learning 'in the flesh' in class, some online courses will provide you with a lot of information to get you going. If you put this into practice with friends and family, and watch as many stage hypnosis shows as you can, then you can develop this knowledge. Here are two reputable stage hypnotists that offer distance learning stage hypnosis courses.
Richard Nonguard has several stage hypnosis programmes available at http://www.subliminalscience.com/
Nathan Thomas has a distance learning course at http://hypnosis-training.com/
Whilst I haven't personally taken any of these courses, I know these are stage hypnotists with good reputations, and they are regular participants to many of the hypnosis social networks we have discussed above. As they are part of many networks, this should help reassure you that they are both honest and professional, which indeed I have found them to be at all times.
I really enjoyed your article on Paul McKenna. Do you plan to write anymore personality profiles on other famous hypnotherapists or self improvement experts?

I'm glad you enjoyed it. I have just recently finished an article on the great Napoleon Hill, which, in my humble opinion, is well worth a read if you are not already familiar with him, or even if you are for that matter. There is some very useful personal development material within the article, a great video, and links to some of his best books.
These type of articles on such influential people do seem popular so I will probably do some more. Perhaps I will have a look at people such as Milton Erikson, James Braid, and Franz Mesmer. Please send in any suggestions of people you think I should cover.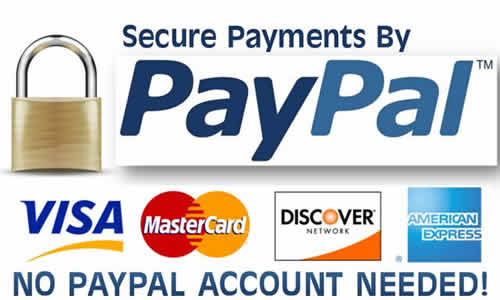 What happens after I have bought an audio?
We instantly send you an email with a download link. Simply click on this link to download your HypnoBusters audio session.
What happens if I have a problem downloading an audio?
If you have any problems downloading an audio you have bought, simply contact us. We will help you all we can, as soon as we can.
How do I listen to the audios?
Locate the file, which is usually in your 'downloads' file. Then double click it to play. Almost every PC has software to play these audios. If you haven't, you can download VLC player for free from this link – VLC Player.
How many times should I listen to each audio?
That is entirely up to you. Some people like to just listen to each session once, whereas others listen to them multiple times. A 'live' therapist would obviously only do a session once, but the advantage of HypnoBusters audios is that you pay for it once, but can listen to it many times.
Can I listen to more than one download at a time?
Yes it is perfectly fine to have several sessions that you listen to on rotation. I would however leave at least one hour in between sessions in order to give the subconscious mind time to process the information.
How does your money back guarantee work?
If you are not completely satisfied with the product, then contact us within 60 days and we will give you a full refund – no questions asked.
Can I get stuck in a hypnotic trance?
Absolutely not! A hypnotic trance is in reality just like a daydream state of mind. It is a perfectly harmless and natural state of mind. You will ALWAYS snap out of it when you are ready to do so.
Is hypnotherapy safe?
Hypnotherapy is perfectly safe as long as it is done by a trained and ethical therapist.
Where was Jon trained as a clinical hypnotherapist?
Jon trained with the London College Of Clinical Hypnotherapy. He finished his formal training in 2003. Check out our About Us page for more information on Jon.
Can I sell HypnoBusters products?
You certainly can. We have an affiliate program that pays a 50% commission for every sale you generate. Check out our HypnoBusters affiliate page for more information.