Are there any specific types of people who cannot or should not be hypnotized?
Almost everyone can be hypnotised as it is a normal and natural state of mind. Both the young and the old are very capable of going into a hypnotic trance. Children for example respond well to hypnosis as they have such vivid imaginations, although younger children may have difficulties understanding and concentrating on the therapy. A good therapist can overcome these obstacles.
The most difficult subjects do not come from a particular demographic group. They are usually the ones who do not want change. The people who may have been coerced into therapy by family or friends usually respond poorly to hypnotherapy. However there is generally no problem with any other group of people.
The people who usually respond best to hypnotherapy are those with good imagination, and are committed to change.
Traditionally it has been thought that hypnotherapy should not be used with patients suffering from mental illnesses, even mild ones such as depression. However this view is being challenged and more and more hypnotherapists are beginning to successfully treat patients who suffer from such mental difficulties.
Can children be hypnotized?
Children can be hypnotized just as successfully as adults, sometimes better than adults, because they have such vivid imaginations and are more likely to have faith in the therapy. Sometimes a hypnotherapist must tailor a session to the child, and treat the child in a different way to an adult. A good hypnotherapist will make sure that the child can understand the suggestions for example. Obviously the younger the child, the less complicated the language must be. They may also tailor the therapy around something that the child understands and is interested in, such as a cartoon character or a particular toy. There can also sometimes be issues with a childs' lower levels of concentration, which must be taken into consideration. They may for example not wish to keep their eyes closed for the whole session. This is fine because the strength of a child's imagination can easily allow them to vividly imagine without closing their eyes.
A study with children has recently been completed at the University of North Carolina and Duke University Medical Center using hypnosis CD's. 30 children aged between 6 and 15 years old took part in the study, half of which used the CDs daily for eight weeks and the rest received traditional medical treatment.
The study showed a success for hypnotherapy. 73.3% of those that used the CDs reporting that abdominal pain was reduced by half or more by the end of the treatment, compared with just 26.7% in the standard care group. See the BBC report here for more details http://news.bbc.co.uk/2/hi/health/8299719.stm.
Will a hypnosis session work if listened to while asleep? I use them in bed and often find myself falling asleep halfway through.
Personally I find that listening to hypnosis sessions is best for me late at night, sometimes in bed. I am more relaxed, less fidgety, and go into a deeper and more relaxing trance. Although our mind cannot absorb suggestions when in deep sleep, it can when in light sleep. So there is usually no problem with falling asleep part way through a hypnosis session. We usually fall into a very light sleep at first, unless you have been severely sleep deprived, so there is usually no problem with this whatsoever.
What are your feelings on conversation hypnosis?
For those that are unaware of conversational hypnosis, I'll clarify. Conversationalist hypnosis is where a person slips in suggestions within apparently normal speech in order to bypass the critical conscious mind. For example a person might say "You might be wondering BUY NOW why I am talking to you…", when attempting to sell their wares. Your conscious mind may only hear the sentence "You might be wondering BY NOW why I am talking to you…", whereas your unconscious mind may fix on the message "BUY NOW". Whilst this is fairly harmless as it will only help sway a person to buy, there are more sinister attempts to use conversational hypnosis. There are many products available on the internet which claim will make you irresistible to the opposite sex when you use their conversational hypnosis techniques. This is both unrealistic and morally not right. Thankfully it is not possible to use conversational hypnosis to MAKE someone like you. It can help sway a situation a little but that is all. This is just as well because the moral implications of the situation if it was possible to be irresistible with these techniques are very disturbing to say the least.
Thankfully it is nowhere near as powerful as some make out. It can be used to augment therapy, but I rarely use it. I would rather my patients knew what suggestions I was giving them, just on the off chance that they were not agreeable to them. They can then very easily reject the suggestions if they want to. Why would I want to hide the suggestions I give in therapy?
Can the use of hypnosis cause any negative side-effects?
In short no. No side effects have ever been proven. And because of this, hypnosis is a wonderful tool for avoiding negative side effects of other treatments. For example many people have successfully used hypnosis for pain relief, allowing them to use fewer painkillers, which therefore reduce the chances of side-effects.
Captain Kirk or Captain Picard?
Captain Kirk every time. He…uses…hypnotic pauses…whenever he speaks!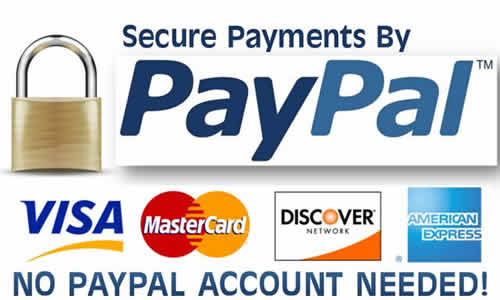 What happens after I have bought an audio?
We instantly send you an email with a download link. Simply click on this link to download your HypnoBusters audio session.
What happens if I have a problem downloading an audio?
If you have any problems downloading an audio you have bought, simply contact us. We will help you all we can, as soon as we can.
How do I listen to the audios?
Locate the file, which is usually in your 'downloads' file. Then double click it to play. Almost every PC has software to play these audios. If you haven't, you can download VLC player for free from this link – VLC Player.
How many times should I listen to each audio?
That is entirely up to you. Some people like to just listen to each session once, whereas others listen to them multiple times. A 'live' therapist would obviously only do a session once, but the advantage of HypnoBusters audios is that you pay for it once, but can listen to it many times.
Can I listen to more than one download at a time?
Yes it is perfectly fine to have several sessions that you listen to on rotation. I would however leave at least one hour in between sessions in order to give the subconscious mind time to process the information.
How does your money back guarantee work?
If you are not completely satisfied with the product, then contact us within 60 days and we will give you a full refund – no questions asked.
Can I get stuck in a hypnotic trance?
Absolutely not! A hypnotic trance is in reality just like a daydream state of mind. It is a perfectly harmless and natural state of mind. You will ALWAYS snap out of it when you are ready to do so.
Is hypnotherapy safe?
Hypnotherapy is perfectly safe as long as it is done by a trained and ethical therapist.
Where was Jon trained as a clinical hypnotherapist?
Jon trained with the London College Of Clinical Hypnotherapy. He finished his formal training in 2003. Check out our About Us page for more information on Jon.
Can I sell HypnoBusters products?
You certainly can. We have an affiliate program that pays a 50% commission for every sale you generate. Check out our HypnoBusters affiliate page for more information.