Both the new age and personal development movements have latched onto a technique known as positive self affirmations. The idea behind them is to write down or repeat to yourself phrases that promote self worth, for example if you lack confidence at your workplace you might choose to use "I am a skilled and valuable worker" as an affirmation. The more you repeat this to yourself the more confident you will become at work. But what are the origins of these positive self affirmations?
Just like NLP and creative visualization, positive self affirmations were originally used as a technique within hypnosis – and they are all still used by hypnotherapists today. If you buy a session from us or have visited a hypnotherapist then there's a good chance you already have experience with positive self affirmations, even if you didn't realise it.
Positive self affirmations are great to use in any self-improvement effort for a number of reasons. You can easily come up with your own affirmations without spending money on books or audio and because you are constantly repeating them to yourself they sink into your unconscious mind and become self fulfilling prophecies.
If you are a little unsure though on how to create good positive self affirmations then you can follow the three straightforward tips below.
Positive - Use encouraging language. "I succeed…" rather than "I don't fail…".
Self - Focus on yourself rather than others and use the present tense. "My skills make me a valuable asset."
Affirmations - Repeat your affirmations to yourself over and over. Some people say them out loud, others repeat them in their head and some write them done line after line. Do whichever feels right for you.
There are a couple of programs that can help you. Subliminal Blaster is a free program that flashes affirmations very quickly onto your computer screen. The beauty of this program is that while it comes with many sets of affirmations you can also add your own for the best results.
We at HypnoBusters have created a free positive thinking affirmations screensaver with over 20 positive self affirmations that will boost your confidence and self esteem. You don't have to wait for your computer to go into screensaver mode though, you can play it straight away! This gives you yet another way to immerse your mind in positivity. By surrounding yourself with all these positive messages you can achieve any goal you set your mind to.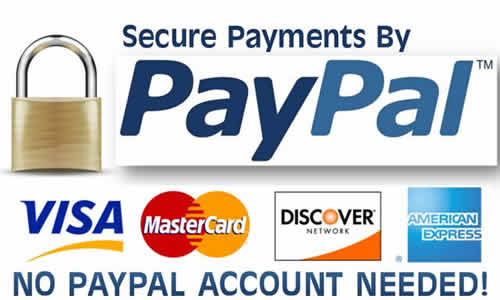 What happens after I have bought an audio?
We instantly send you an email with a download link. Simply click on this link to download your HypnoBusters audio session.
What happens if I have a problem downloading an audio?
If you have any problems downloading an audio you have bought, simply contact us. We will help you all we can, as soon as we can.
How do I listen to the audios?
Locate the file, which is usually in your 'downloads' file. Then double click it to play. Almost every PC has software to play these audios. If you haven't, you can download VLC player for free from this link – VLC Player.
How many times should I listen to each audio?
That is entirely up to you. Some people like to just listen to each session once, whereas others listen to them multiple times. A 'live' therapist would obviously only do a session once, but the advantage of HypnoBusters audios is that you pay for it once, but can listen to it many times.
Can I listen to more than one download at a time?
Yes it is perfectly fine to have several sessions that you listen to on rotation. I would however leave at least one hour in between sessions in order to give the subconscious mind time to process the information.
How does your money back guarantee work?
If you are not completely satisfied with the product, then contact us within 60 days and we will give you a full refund – no questions asked.
Can I get stuck in a hypnotic trance?
Absolutely not! A hypnotic trance is in reality just like a daydream state of mind. It is a perfectly harmless and natural state of mind. You will ALWAYS snap out of it when you are ready to do so.
Is hypnotherapy safe?
Hypnotherapy is perfectly safe as long as it is done by a trained and ethical therapist.
Where was Jon trained as a clinical hypnotherapist?
Jon trained with the London College Of Clinical Hypnotherapy. He finished his formal training in 2003. Check out our About Us page for more information on Jon.
Can I sell HypnoBusters products?
You certainly can. We have an affiliate program that pays a 50% commission for every sale you generate. Check out our HypnoBusters affiliate page for more information.