Hypnosis scripts are a written transcription of what a hypnotherapist says for a certain therapy. They detail everything that needs to be said, just like a script for a play. Hypnosis scripts are very useful for showing hypnotherapists how to treat more ailments and deal with more problems. A hypnosis script also gives a therapist a valuable insight into how other therapists deal with certain issues.
Scripts can also be used by people who are keen on using self hypnosis. Although they can't read out the script at the same time as hypnotising themselves (because their eyes will usually be closed), they can gain valuable insight into what strategies to use for certain therapies they wish to benefit from.
Different people use hypnosis scripts in different ways. Some will read them verbatim. Some will follow them but change them a little to more suit the patient and their own style of delivery. Others will simply use them to get a general gist of how to treat a certain problem but opt use their own words.
There is no right or wrong. A well written hypnosis script should be able to cater for most patients and most therapists. However it is usual for a therapist, once they become more experienced and confident and have developed their own therapeutic style, to use more of their own words, just using the script as a framework for their session.
Traditionally there are 5 parts to a hypnotic therapy session. These are as follows:
Introduction

Induction

Deepener

Therapy

Awakening
The first phase, the introduction, is simply about gaining rapport with the subject. You can't really script for this, although there are some rules that can be followed, such as making good eye contact, smiling, and talking about topics that they are interested in…usually themselves!.
The induction is really just a way of gaining eyes closure. There are many method to achieve this, such as asking them to stare at a watch until their eyes get tired. Many therapists these days bypass this stage and simply ask the subject to close their eyes.
A deepener then follows eye closure. This is an almost meditative phase, where the subject is deepened into a trance. There are almost an infinite number of ways to deepen a subject. Common methods include asking them to imagine walking down a set of stairs, feeling deeper relaxed with each step down. There are a number of scripts available for this stage of a therapeutic session in order to provide more variety in the hypnotherapists arsenal.
Once a subject is in a trance, you can then administer the therapy. The therapeutic possibilities of hypnosis are almost endless, and there are almost an endless amount of scripts available to show hypnotherapists how to do them. The scope of hypnotherapy over the past few years has dramatically increased, and this is probably in part down to the number of high quality scripts available.
After the therapy there is the wakening phase. This is simply a way of gently reorientating the subject. Often practitioners simply count from 1 to 10, giving suggestions of becoming more awake with each number. Or they may simply ask the subject to open their eyes once they are ready to do so. There are some scripts available for this phase, but most therapists don't feel the need to use them for this part.
Most commonly hypnotherapists will use scripts for deepening and the actual therapy. A knowledge of about 6 deepeners is usually enough for most therapists, but the more hypnotherapy scripts they have access to the better. The more different therapies a hypnotherapist can administer the more people they can help.
Hypnosis scripts should normally be read in a slow, calm, and clear way. The subconscious mind is not great at processing words, so a nice slow pace is good. Actors like Morgan Freeman often talk with a slow hypnotic voice that can literally mesmerise the audience. If you listen to his narration in movies such as 'The Shawshank Redemption', this will give you an idea of the sort of pace and feeling that they need to be read at. You can also gain more of an understanding by listening to other therapists hypnosis audio sessions.
A hypnosis script should also be read with confidence and conviction. They must be read with some passion. If they are read with disinterest, the subject will easily pick up on this in their heightened trance state, and the therapy will not work. You must also believe in the script you are reading. If the subjects gets a slight hint that you do not believe that it will work, then they are also unlikely to believe in the therapy, and reject the suggestions you give. If you believe in the script, then so will the patient, and the therapy will work.
Hypnosis scripts are very useful for the beginning hypnotherapist who wants to learn how to treat commonly presented problems. They are also useful for the more experienced therapists as a means to expand their 'therapeutic tool bag'. The best hypnotherapists are always constantly on the look out to expand their knowledge base. A good hypnosis script book can be a very valuable asset to most hypnotherapists in helping them to know how to treat more people, which can help them gain a better reputation and expand their practice.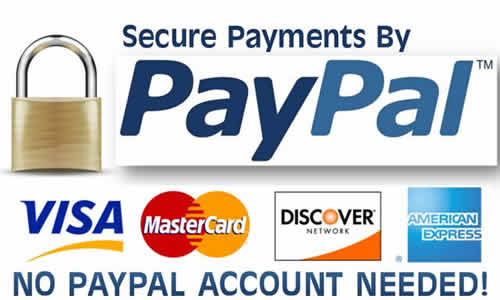 What happens after I have bought an audio?
We instantly send you an email with a download link. Simply click on this link to download your HypnoBusters audio session.
What happens if I have a problem downloading an audio?
If you have any problems downloading an audio you have bought, simply contact us. We will help you all we can, as soon as we can.
How do I listen to the audios?
Locate the file, which is usually in your 'downloads' file. Then double click it to play. Almost every PC has software to play these audios. If you haven't, you can download VLC player for free from this link – VLC Player.
How many times should I listen to each audio?
That is entirely up to you. Some people like to just listen to each session once, whereas others listen to them multiple times. A 'live' therapist would obviously only do a session once, but the advantage of HypnoBusters audios is that you pay for it once, but can listen to it many times.
Can I listen to more than one download at a time?
Yes it is perfectly fine to have several sessions that you listen to on rotation. I would however leave at least one hour in between sessions in order to give the subconscious mind time to process the information.
How does your money back guarantee work?
If you are not completely satisfied with the product, then contact us within 60 days and we will give you a full refund – no questions asked.
Can I get stuck in a hypnotic trance?
Absolutely not! A hypnotic trance is in reality just like a daydream state of mind. It is a perfectly harmless and natural state of mind. You will ALWAYS snap out of it when you are ready to do so.
Is hypnotherapy safe?
Hypnotherapy is perfectly safe as long as it is done by a trained and ethical therapist.
Where was Jon trained as a clinical hypnotherapist?
Jon trained with the London College Of Clinical Hypnotherapy. He finished his formal training in 2003. Check out our About Us page for more information on Jon.
Can I sell HypnoBusters products?
You certainly can. We have an affiliate program that pays a 50% commission for every sale you generate. Check out our HypnoBusters affiliate page for more information.